The Iyengar Yoga Studio
The Iyengar Yoga Studio was designed by Dean Hawkes and is purpose built and fully equipped.
We have been teaching students in and around East Finchley since January 2007 and offer friendly and affordable online classes as well as some Studio-based teaching (gradually being reintroduced from 17 May 2021). For details, check the timetable.
If you would like to find out more, email info@tiys.co.uk and include your phone number so we can give you a call.
The Iyengar Yoga Studio is an Affiliated Centre of the Iyengar Yoga Association UK (IYAUK). For more details about teachers at the Studio click here.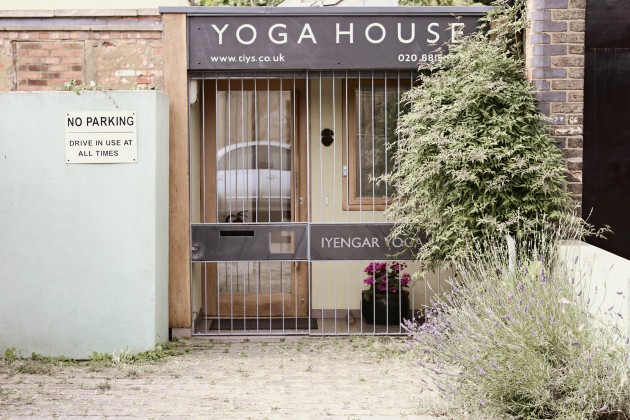 Latest News
---
Jubilee weekend – no classes
The Studio is closed for the whole of the Jubilee weekend – From Thursday 2 June to Sunday 5 June. Classes as normal from Monday 6th.
---
Thursday 1.30pm class
This class has been suspended until the autumn. Please contact Wendy for further information via info@tiys.co.uk.